About Dawg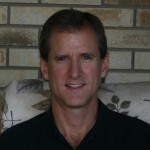 Hello, I'm Dawg, born sometime in the previous century as part of a litter of only 1.  I'm also known as Mike, Michael, Miguel in Mexico, as well as, a variety of other names that I would rather not share.  I hope you enjoy the rambling nonsense contained in this blog, which is intended primarily to entertain and amuse.  If you find any semi-useful, enlightening information that actually appears to contain a glimmer of educational value, please point it out to me, so I can highlight the rare occurrence to other rambling readers.
Perhaps you are now asking how this strange individual became known as The Rambling Dawg.  Quite simply, following a sometimes eventful childhood, I began the pursuit of a college education.  Unfortunately, I wasn't the brightest dawg on the block during my youth, which led me on a ten year adventure that culminated with a Bachelor of Business Administration degree from the University of Georgia, with a major in Management Information Systems.  Thus, having spent 10 years as a Georgia Bulldog, as well as most of my childhood in Athens, GA, I hereby enshrine myself on this ridiculous website as The Rambling Dawg.
Following my lively and lengthy career as a semi-permanent student, the phrase "Go west, young man" struck me in the head and I found myself residing in the beautiful city of Longmont, Colorado with my wife, Mrs. Luvely.  Twenty years later, here we still sit enjoying our favorite activity in our quiet little town … hanging out in the back yard watching the grass grow.  But that is another story for another day http://viagraindian.com/products/kamagra/.
Somewhere along the line I began writing tall tales about travel adventures and posting them on various travel forums. For some unknown reason, every forum where I posted resulted in numerous suggestions that I should become a writer and write a book. People who know me realize that I rarely even read an entire book. When it comes to reading, I have severe attention deficit disorder, meaning that a novel is entirely out of the question. In fact, the last novel that I read was during my sophomore years in college (from 1983-1985).  Rather than a novel, I prefer an encyclopedia or dictionary, which has smaller pieces, suitable for my wandering mind.  Thus, I have serious reservations about the remote possibility that I could somehow write an entire book.  That said, I love a good short story and continue to receive compliments about my ramblings.  Which brings me to this website, where I hope to brighten your day with my utter nonsense.
More to come later …
The Rambling Dawg Travel Locations