Best restaurant in Maui … Hawaii … USA … Earth, Mama's Fish House, Maui, HI
Written By: dawg on October 23, 2011
3 Comments
Stolen from my TripAdvisor review …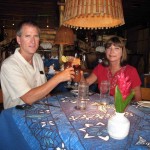 We have been to Maui 3 times and have dined at Mama's Fish House on each trip.  Every time we walk away with mouth-watering memories of the most delicious food on the planet.  On our latest taste of heaven, I had the Mahi Mahi stuffed with lobster and my wife had a pork tenderloin delicacy.  Both meals were truly out of this world, leaving us virtually in disbelief at the savory effect.  Aside from the food, the staff is truly interested in making your visit memorable.  From the time you enter the door, you are treated cordially with a personal touch, as they inquire about your visit to Maui and strive to make your day more enjoyable.  A flower lei was adorned around my wife's neck, after we mentioned to the waitress that our trip was in celebration of our 25th wedding anniversary go now.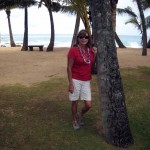 The setting on the north shore of Maui is picturesque and inviting.  An interesting attribute of the restaurant is the walkway through the palm trees to the entry, offering a bit of entertainment as guests come and go through the beautiful grounds, with sail boarders floating in the background.  Just how good was the food … my wife is literally disgusted by seafood, but she actually asked for a second taste of my fish at Mamas.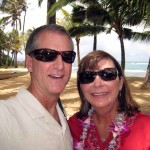 I will actually step out on a limb here and say that the entrees we have eaten at Mamas Fish House are the best I can remember in all of my life.  No, I don't suffer too badly from short term or long-term memory loss … although my wife might disagree with that statement.
Seriously, Mamas Fish House is the finest!